Chennai, is an important hub of technology firms and automotive industry in India. Chennai is the fourth largest metropolitan area in India and with a population of almost 10 Million, is larger than 200 countries in the world. Chennai erstwhile Madras was found by the East India Company and has the second oldest Municipal Corporation in the world.
Chennai has been selected as one of the cities to be developed as a Smart City by the Indian Government. Chennai has put together projects to become a smart city and allocated a budget.
Founder Institute-Chennai and MaxBlox, Inc are together organizing a BIL conference in Chennai to highlight and discuss the Smart City initiative and its applicability to Chennai. It will be a full-day conference in a reputed hotel. We have brought in a number of local and international presenters to share their insights  in their specific subject areas.
Founder Institute:  Founder Institute – Chennai is one chapter among the more than 150 chapters around the globe of Founder Institute, a global corporation to enable Entrepreneurship and Startups. Founder Institute has graduated more than 2000 companies with market value of more than 15B$. Founder Institute has its headquarters in Silicon Valley, California.
MaxBlox, Inc:  MaxBlox is the provider of a global Platform-as-a-Service solution to help software developers, startups and enterprises develop their web / mobile applications on the cloud for lower cost and less time taken, with high quality results. MaxBlox partner CellarStone has a development and operations center in Chennai, India with headquarters in Silicon Valley, California
A smart city can be defined as a city which is equipped with basic infrastructure to provide a decent quality of life. Smart cities should provide good infrastructure, reliable economy, smart mobility, healthy environment, good education, meaningful living and faithful governance.
The Government of India launched Smart Cities project in 2015  is a US 15 Billion Dollar (Rs.98,000 Crore) project that has a mission of urban renewal and retrofitting program to develop 109 cities, all over the country, making them citizen- friendly and sustainable.
Chennai is one of the cities that has been selected from the list of 109 smart cities under Urban Development Ministry's Smart City Mission.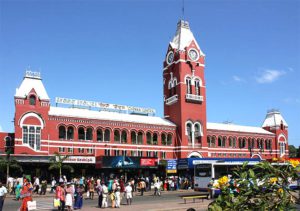 In association with Founder Institute Chennai Chapter & MaxBlox Inc. BIL-Chennai is conducting the "Smart City Conference" that specially focuses on making Chennai one of the top smart cities in the country. Local & International international speakers, government officials & smart city purpose specialized individuals  will be presenting and sharing their knowledge and experience regarding various challenges and solutions for the successful development of a smart city.
More than 400 guests & registrants are going to participate. This event aims at bringing individuals together to contribute in this mission of making Chennai a role model for other cities in India and across the world.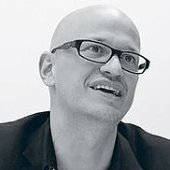 CEO And Founder At Founder Institute, USA
Adeo Ressi is CEO of the Founder Institute, an idea-stage accelerator and startup launch program with chapters in over 120 cities worldwide. The Institute's mission is to Globalize Silicon Valley and help create 1 million new jobs.
LinkedIn: https://www.linkedin.com/in/adeoressi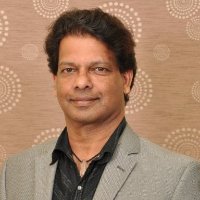 CEO And Founder At MaxBlox, Inc, USA
Gopi Mattel has over 20 years of experience and a deep understanding of technology. His development team has created innovative solutions for clients in SharePoint, Salesforce.com and Oracle and has built customer-focused and agile applications for Fortune 500 clients and start-ups.
LinkedIn: https://www.linkedin.com/in/gopimattel/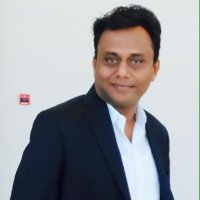 CEO & Founder At Energyly, India
Dayal Nathan has decades of experience in various businesses including sectors like Energy, eCommerce, manufacturing, Graphics, Animation etc., he adds tremendous amount of value across all verticals. Very few people have perfected the knack of running successful businesses irrespective of     industries & sectors.
LinkedIn: https://www.linkedin.com/in/dayalnathan/
Founder Director At Watsan Envirotech Pvt Ltd
Chandrasekaran J has been in the industry for more than 27 years. He emerged as the Topper in Plastics Technology and also has profound knowledge in Designing, Prototyping and manufacturing various products in metals, plastics, and other diverse materials. He currently holds the position of National Consultant for UNIDO. He won the National Award from G.O.I for Innovation in 2012 and 2015.
LinkedIn : https://www.linkedin.com/in/j-chandrasekaran-15b2622/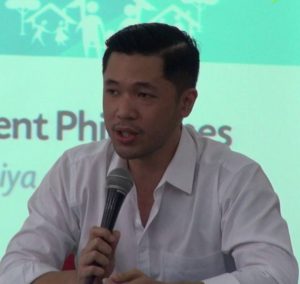 External Relations Officer, Project NOAH, Philipinnes
Oscar Victor V. Lizardo Manages the information and public relations group that promotes Project NOAH as a tool for disaster prevention and mitigation. Successfully conducted IEC campaigns for all 18 regions of the Philippines.
Successfully integrated Project NOAH's information platform (NOAH website) to the National Disaster Risk Reduction and Management Council's Operations Center.
LinkedIn: https://www.linkedin.com/in/oscar-victor-lizardo-597252a3/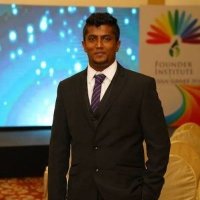 CEO, Cityrene, India
 Dilipan Bose As CEO of Cityrene: Setting up the company, Product Innovator, Raising Funds, Building Team, Selling the vision, SEO, Marketing Strategist, Website Developer, Construction Management
I teach and help people to have a better understanding of the subjects like Structural analysis, Principles of management, Traffic engineering and management etc.I believe in creating and fostering relationships and giving back is the backbone of today's business.
LinkedIn: https://www.linkedin.com/in/dilipan-bose-a4043180/