BIL Vancouver v4.0 is upon us and with it comes a weekend of exchange of opinions, community connecting, dancefloor filling and food eating fun.
For those new to our scene, here's a bit about why BIL exists: Vancouver is a community driven metropolis and the artists, innovators, movers and especially the shakers, power it's beating heart. BIL events are powered the same way, being entirely participant driven and volunteer run. In these volatile times, it's important to get out there, engage with your neighbours and talk about (even celebrate) the future.
This year, BIL has a weekend filled with talks, parties, performances, breakouts and other activities, sure to inspire cross-pollination.
Friday:  BIL Kixer @ Creative Coworkers (343 Railway) 8pm – Late
Saturday: BIL @ The Beaumont – Doors: 9am, Talks: 10am, End: 6pm
Saturday: BIL Nights @ Guys & Dolls Billiards (2434 Main St): 7pm – Late
Sunday: BIL Mornings: Pancakes & Jam @ The Beaumont – Doors: 9am, Brunch: 10:00am
Sunday: BIL @ The Beaumont – Talks: 1pm, End: 6pm
Sunday: BIL Continued @ Storm Crow Alehouse (1619 W Broadway): 7pm – Late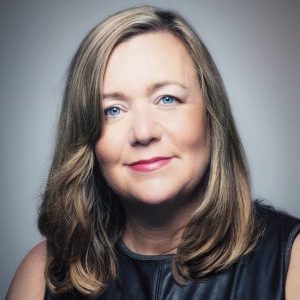 How Technology Will Give Us Marriages That Don't Completely Suck (SUNDAY AFTERNOON)
Marina Adshade
BIO: Economist Marina Adshade's theories on the interplay of market forces in the matters of love and libido have brought her attention from around the globe. She is the author of The Love Market and Dollars and Sex: How Economics Influences Sex and Love. She teaches at UBC's Vancouver School of Economics and the SFU School of Policy Studies. Using engaging research and economic analysis, and no small dose of humour, Adshade unlocks the mysteries behind our actions, thoughts and preferences regarding sexual relationships, gender, love and power.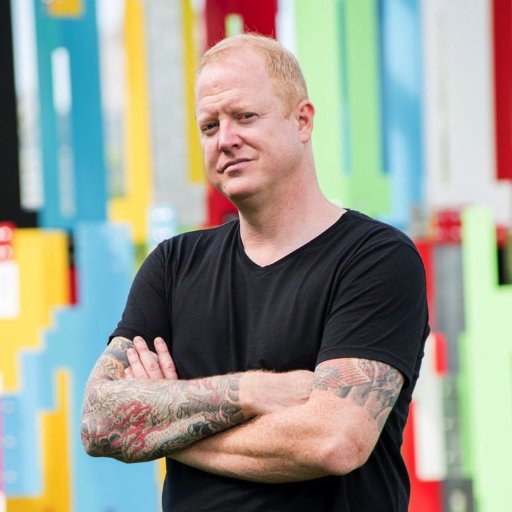 Digital Phenomena – How the Internet Changes us  (SATURDAY AFTERNOON)

Nikolas Badminton
BIO: Nikolas is a world-respected futurist speaker, author, and researcher. He wows audiences with keynote speeches on the impact of exponential technologies. He regularly appears on the BBC, CBC, CTV, Global News, VICE, and writes for the Techcrunch, Huffington Post, Forbes, Venturebeat, Betakit, TechVibes, Business.com, and other media.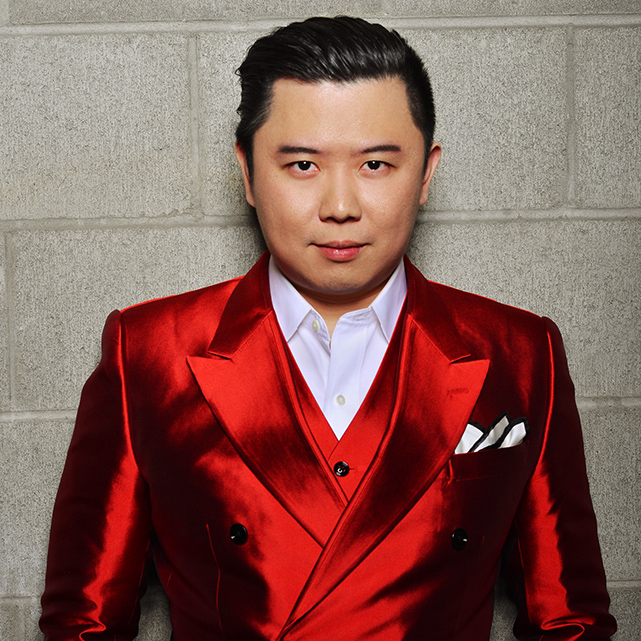 Shifting From Success to Significance (SATURDAY MORNING)

Dan Lok
BIO: Dan Lok, a.k.a. The King of High-Ticket Sales, is one of the highest-paid and most-in-demand consultants in the high-ticket space. Dan is one of the extremely rare keynote speakers and business consultants that actually owns a portfolio of highly profitable business ventures. Not only is he a two times TEDx opening speaker, he's also an international best-selling author of over 12 books and the host of Shoulders of Titans show. .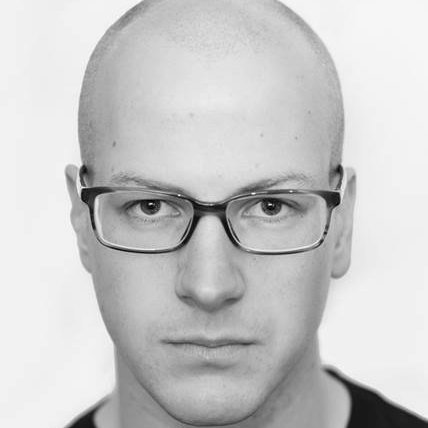 Why do sex positive people argue so much? (SUNDAY AFTERNOON)

Niko Bell
BIO: Niko Bell is a freelance journalist, writer, photographer and Chinese translator from Vancouver, British Columbia. His work appears extensively in Xtra, Canada's largest LGBT magazine, as well as the CBC, BC Business Magazine, Soar Magazine, the Huffington Post and the Chronicle Herald, among others.
---
PANEL DISCUSSION :  Managing Cultural Spaces: Perspectives From the Frontline            (SUNDAY AFTERNOON)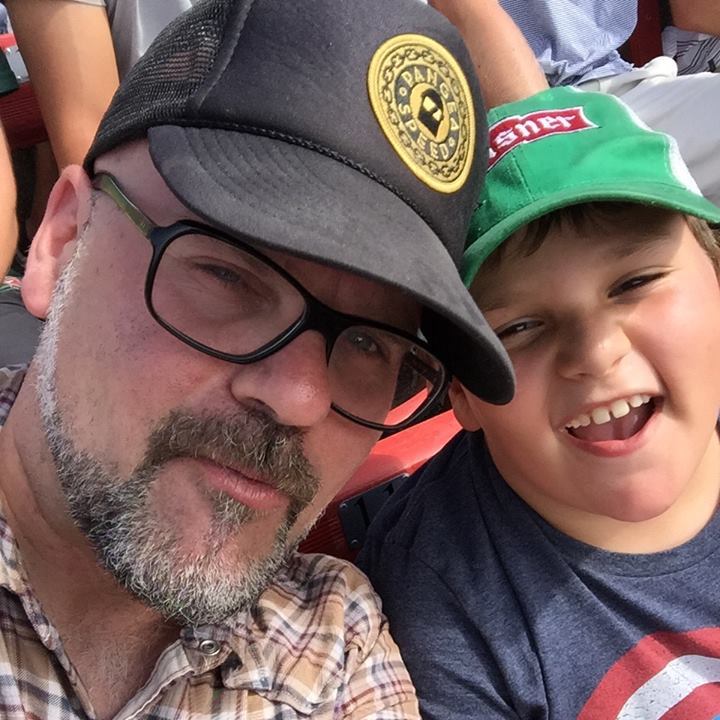 East Side Arts and Entertainment

David Duprey
BIO: At Rachel & David Inc. we are passionate about offering Vancouverites eclectic spaces, places for food and drink, dance, art and music rife with character and history. We encourage people to unshackle themselves and let their creativity run wild.
All of our projects are a little left of centre. We believe that remarkable things happen when creative-minded people join forces to forge new-fangled artistic paths. With four live music venues, five art galleries, two restaurants, one bar/lounge, a music festival and an abundance of affordable studio space for hundreds of working artists now under our belt, our journey is just beginning.
Both of us were raised in Vancouver and we love the way this city continues to evolve and grow. It is our mission to give agency to this grassroots artistic movement in Vancouver. We take pride in maintaining the architectural integrity of this city through refurbishment and reinvention.
In the process, we will continue to eat, drink and be merry.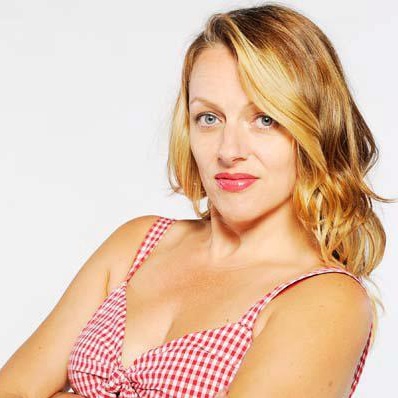 RIO Theatre

Corinne Lea
BIO: Corinne Lea is the Founder, CEO of The Rio Theatre, Vancouver's Premiere Independent Theatre, voted Reader's Choice Award Winner (Best Independent Theatre) in the West Ender and Georgia Straight. Ms. Lea is both an entrepreneur and producer who has founded several successful local, businesses in Vancouver such as: Flux Studios, Havana Restaurant Gallery & Theatre, and Scout Boutique & Gallery. Since 2008 she has owned and operated The Rio Theatre and Shameless Lee Productions, adding Xcalibur Productions in 2014.
In January 2012 Corinne Lea became well known for her very public battle, waged against The Liquor Control and Licensing Branch, in an effort to change the BC liquor laws that prevented movie theatres from obtaining a liquor license. In April 2012 the "Battle to Save the Rio Theatre" was successful and Ms. Lea managed to get the BC Government Liquor laws changed for the entire Province which enabled movie theatres to serve alcohol. This was a major win for Independent theatres throughout B.C.
In January 2013 Corinne Lea received the Diamond Jubilee Governor Generals Award from the Queen. Essentially, she was awarded a medal from the government for fighting the government!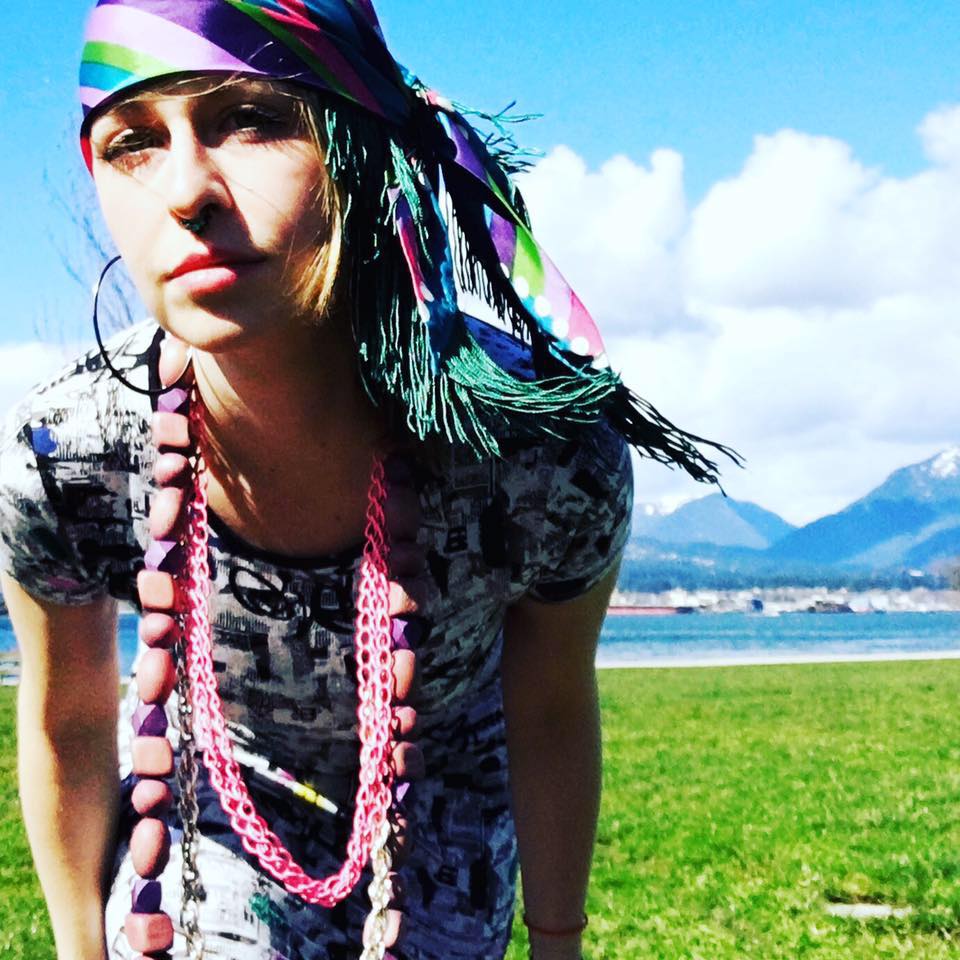 Beaumont Studios Artist Society

Amy Cotton
BIO: Amy is the Director of the Beaumont Studios Artist Society; a not for profit society which provides spaces and opportunities for artists.The Beaumont is home to a 40 artist studios, a gallery, and a venue/event space. Over the course of the last year Amy has become intimately familiar with issues affecting Vancouver's creatives, event promoters, and the complex nature of running a private venue in Vancouver.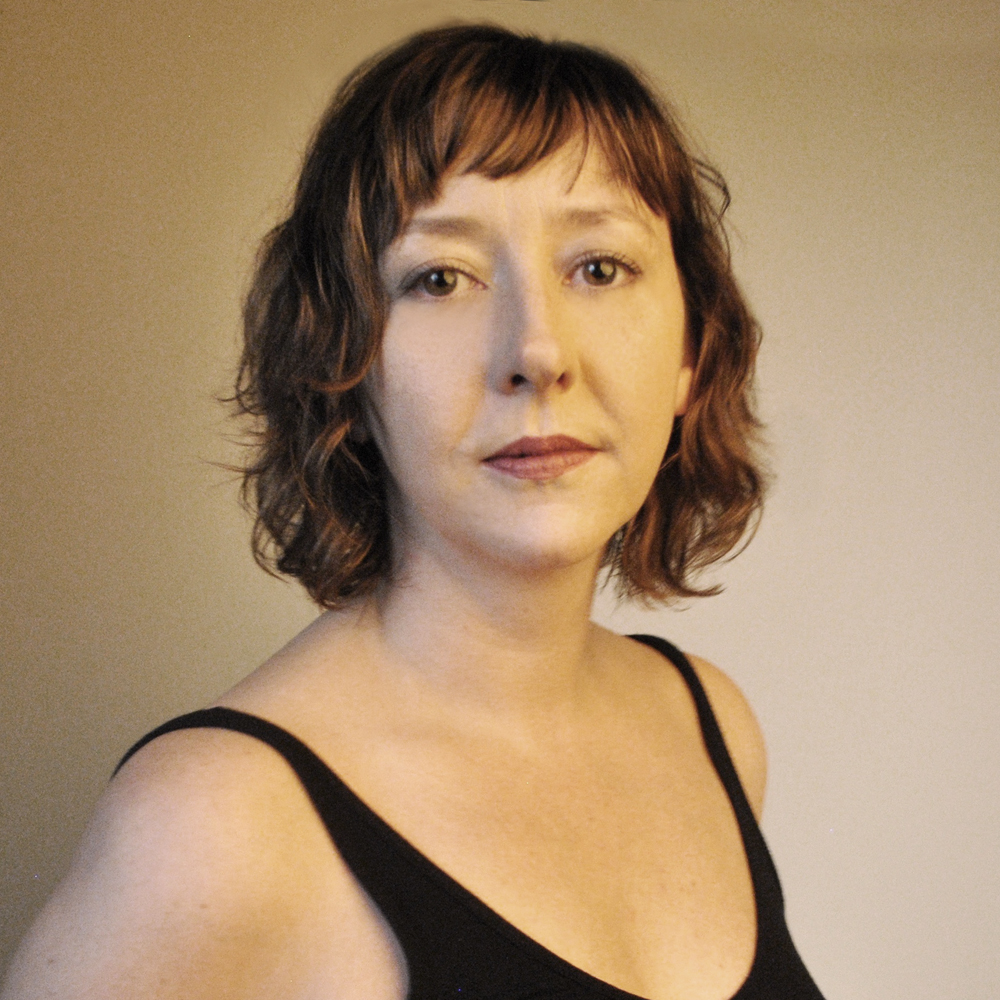 The Studio at Creative Coworkers

Denise Brennan
BIO: Denise aka "d" Brennan owns and operates Creative Coworkers, The Studio at CC and The Sandbox in Railtown. After a decade as an event producer and venue promoter, Denise opened her own coworking space and multidisciplinary studio in 2015. The Studio has evolved into a community gathering space, hosting events, workshops, photoshoots and more, with a calendar of more than 20 unique opportunities to engage every month.
IG @creativecoworkers
IG @sandbox_studios
FB @creativecoworkers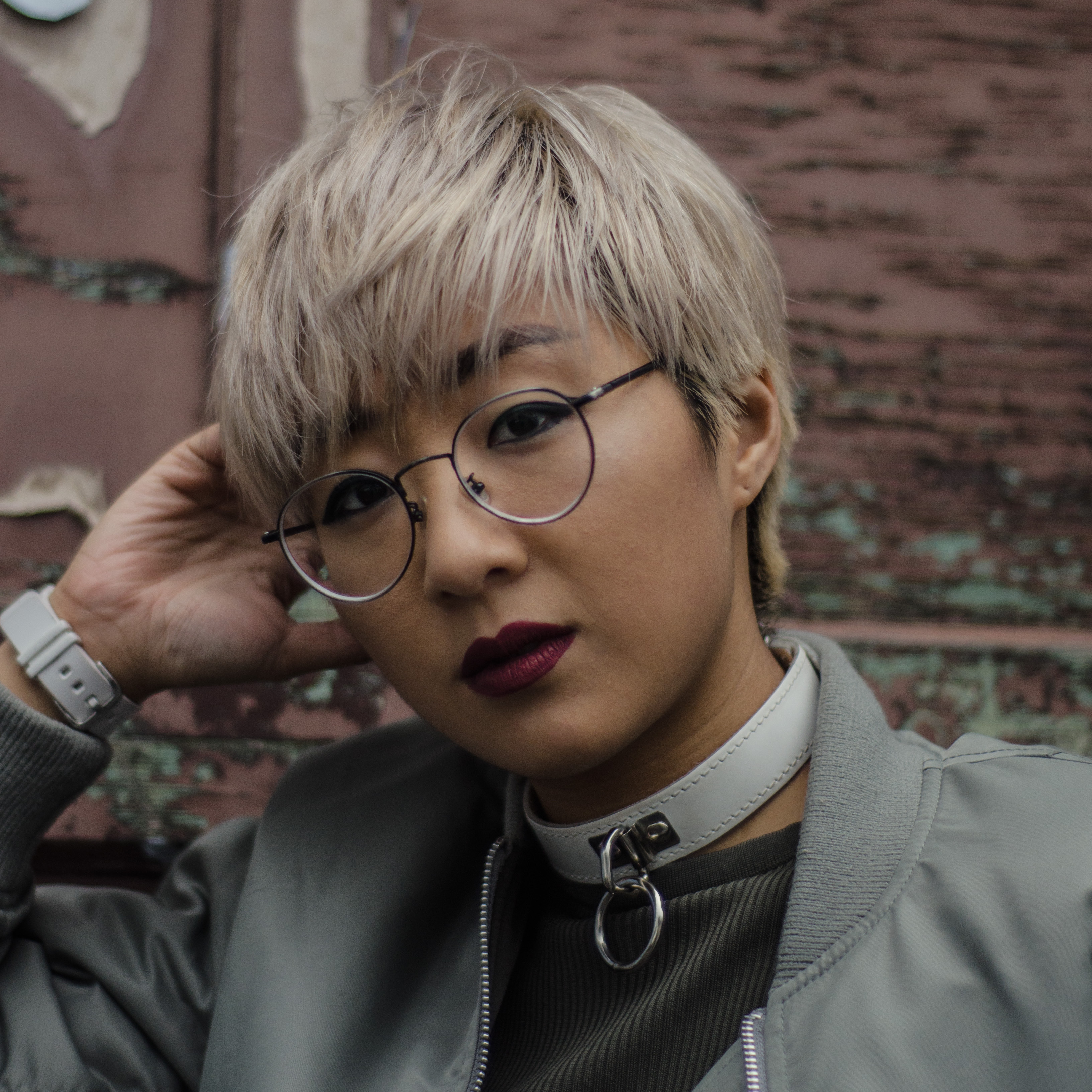 Chapel Sound/Vancouver Arts & Leisure

Nancy Lee
BIO: Nancy Lee is a curator, filmmaker, VJ and new media interdisciplinary artist. She is also an event director with the electronic music and art collective Chapel Sound. Last spring, Nancy organized the Chapel Sound Festival with over 50 artists performing and leading events, workshops and panels. The festival has been credited with "offering a new spin on the traditional festival model…to address the issues surrounding gender parity in the industry." In late 2016 she joined the Vancouver Art & Leisure's Board of Directors as Vice President. She has since been hosting multi-room Chapel Sound events at VAL showcasing local electronic music producers/DJs.
---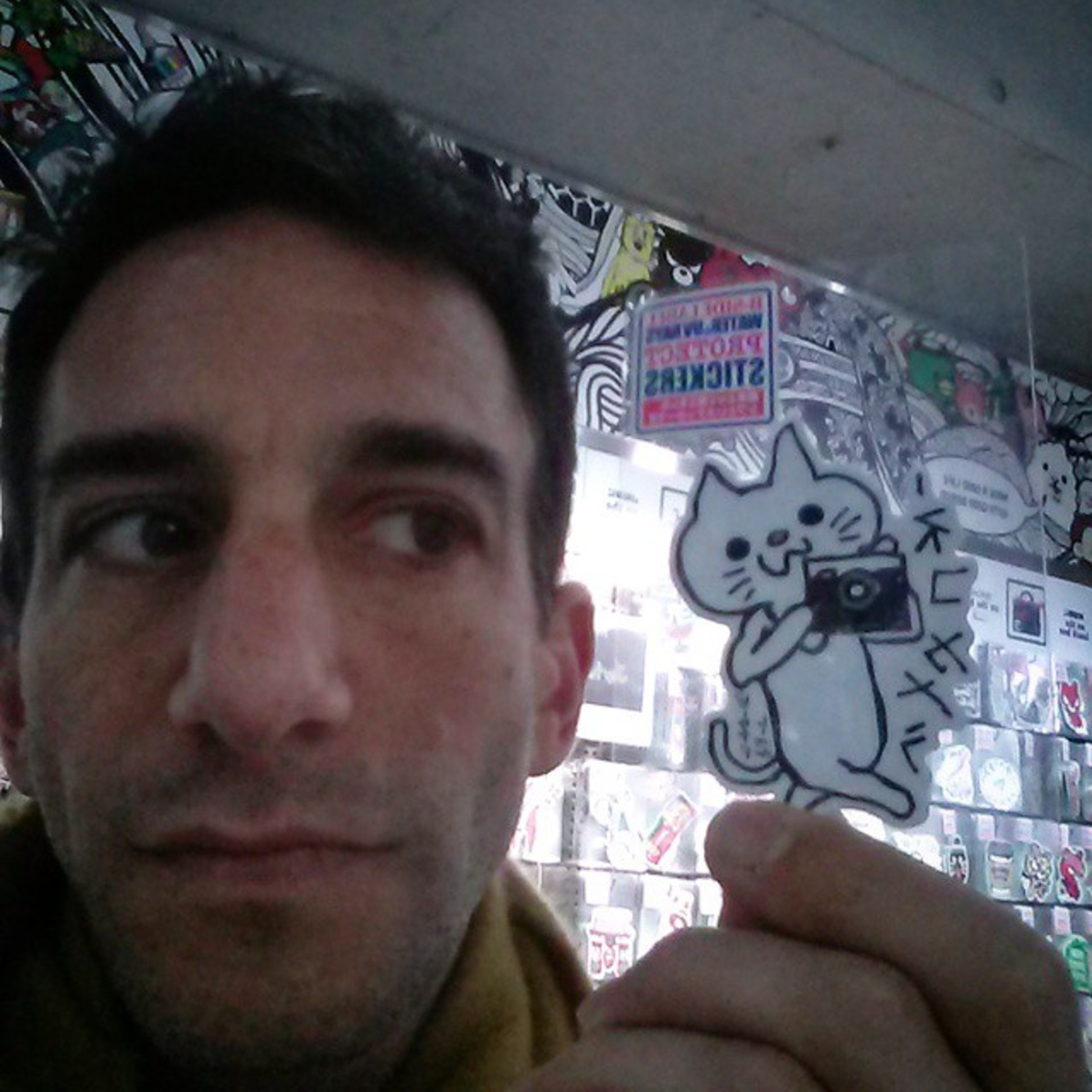 Talking with Broken Machines (SATURDAY AFTERNOON)

Jordan Matthew Yerman
BIO: Jordan Matthew Yerman is a Vancouver-based artist and writer who has worked and created from Tel Aviv to Tokyo. He works as a writer and photographer while exploring the artistic opportunities in interaction with animals and machines. Internationally published, he partnered with Fujifilm to photograph cats across Japan. He presented the Street Cat Project at BIL2015, and Street Cat Photo Booth at BIL 2016.
"What Gender Parity in The Workplace Can Learn From Feminist Porn" (SUNDAY AFTERNOON)

Laura Glass
BIO: Laura Glass is a feminist porn crusader and the erotic art curator of Montreal's Artists Of Desire. She has collaborated on DIY porn shoots, and given talks on feminist porn in the Adult Industry, as a guest lecturer at McGill University and at PACE Society in Vancouver. Trained in Visual Arts, Design and Web Development, she currently tinkers in Web Development, Fintech and VR.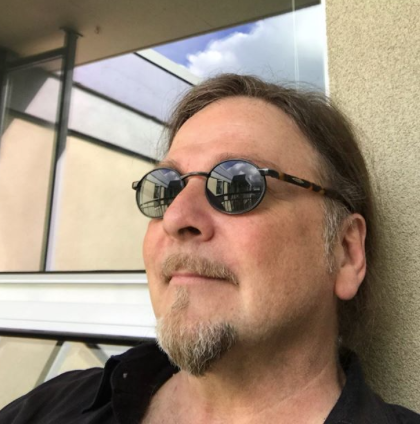 Presentation: Three Tribes(SATURDAY AFTERNOON)
Workshop: Tea With Tee (SATURDAY AFTERNOON)

Tee Crane
BIO: Tee Crane spent 25 years working in the entertainment industry as a production and stage manager, and learned his lessons…well most of them anyway. Now he is a teacher/mentor and designs programs and courses in emotional intelligence, relationship building, and mindfulness..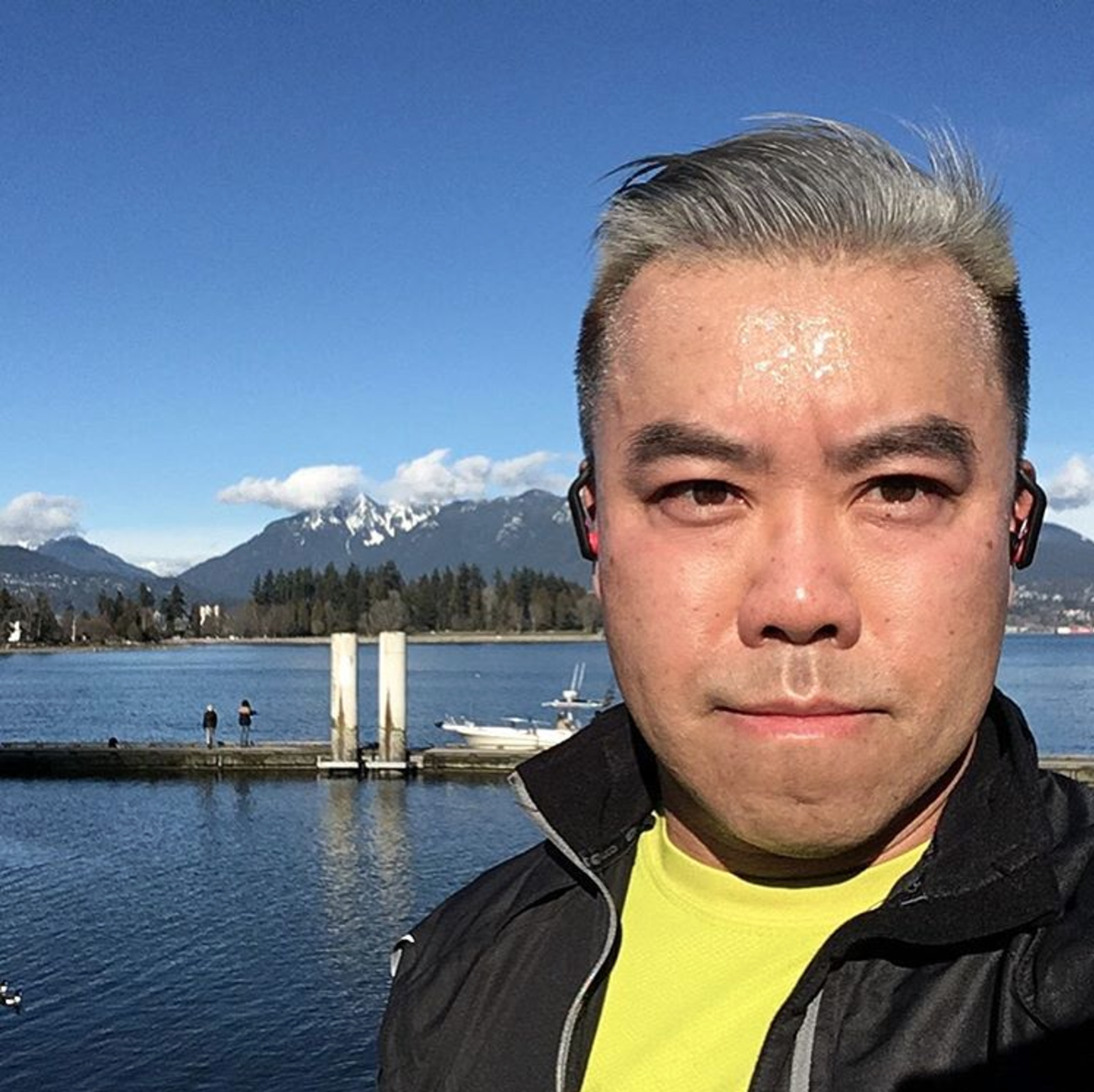 Prisoner Of Shame

Winston Yeung
BIO: Winston is the founder of podi.ca, a crazy inventor and a mentor who is changing the world one student at a time. A definite people person, he has listened to many stories and wants to provide a way for people to share their story and elevate themselves while inspiring others.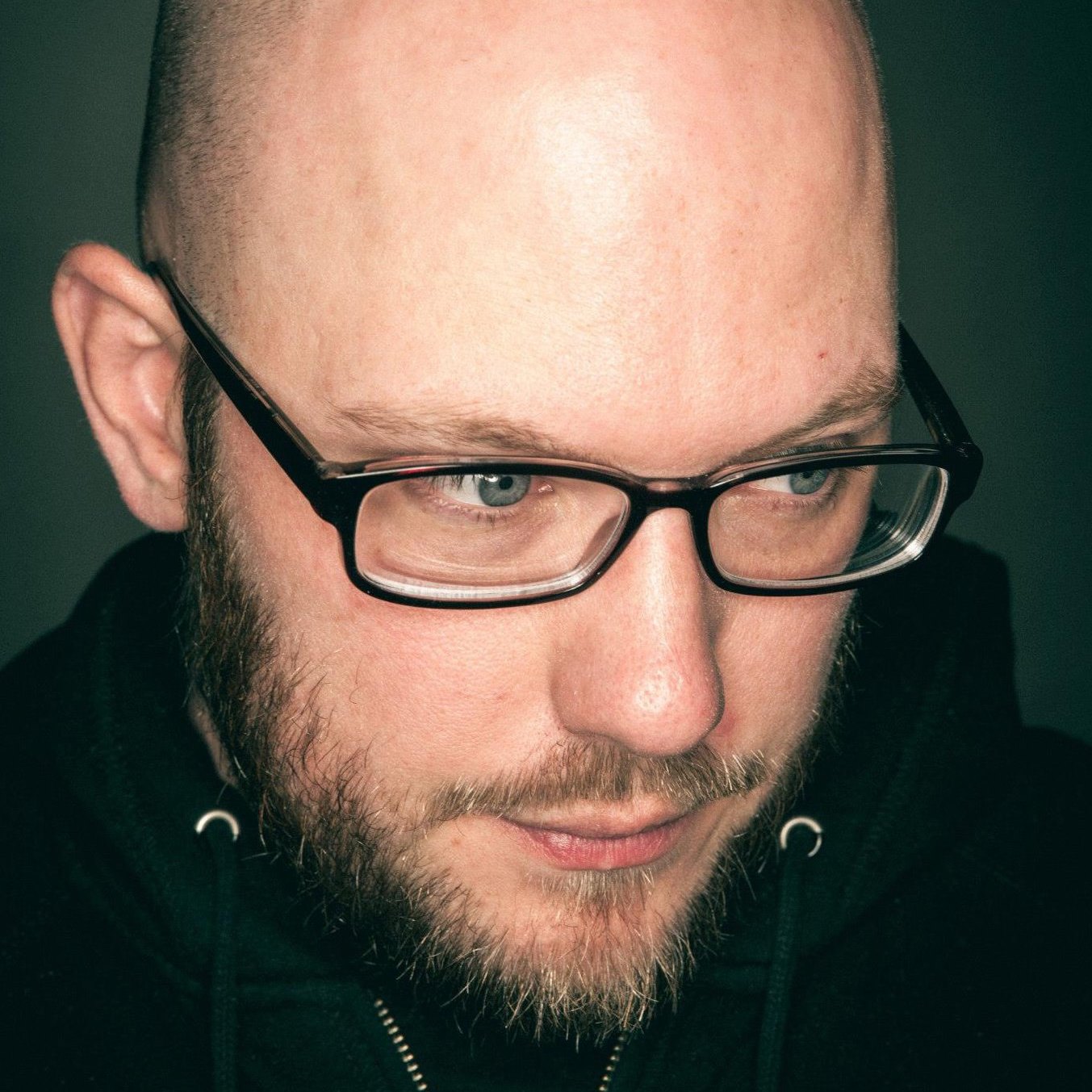 Presentation & Workshop: Introduction to Blockchain with a Focus on Ethereum (SATURDAY AFTERNOON)

Cody Marx Bailey
BIO: Blockchain Developer, Senior BILder, Cryptofund Manager, Traveller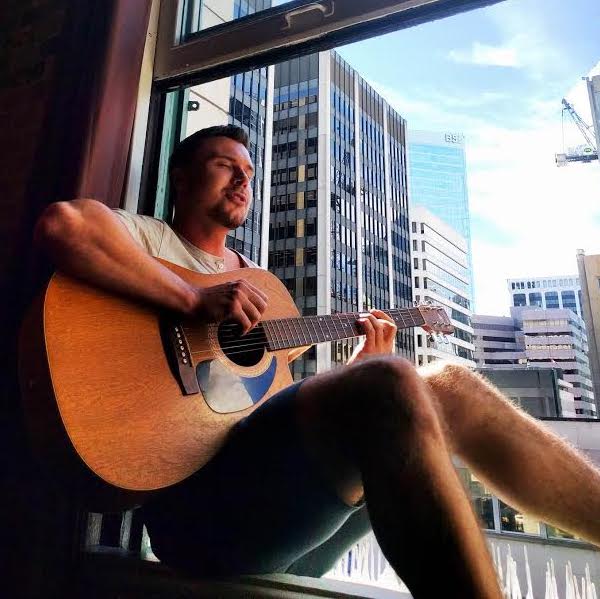 I See You vs. ICU: How Being Seen Builds Healthy, Creative Brains (SATURDAY AFTERNOON)

Carson Alexander Kivari
BIO: Carson Kivari MA RCC is a psychotherapist and fitness coach who educates the public not only through traditional peer-reviewed research, but through singing songwriting, written and freestyle hip-hop, filmmaking and podcasting. He helps to run Thrive Consulting and the Veterans Transition Network in downtown Vancouver.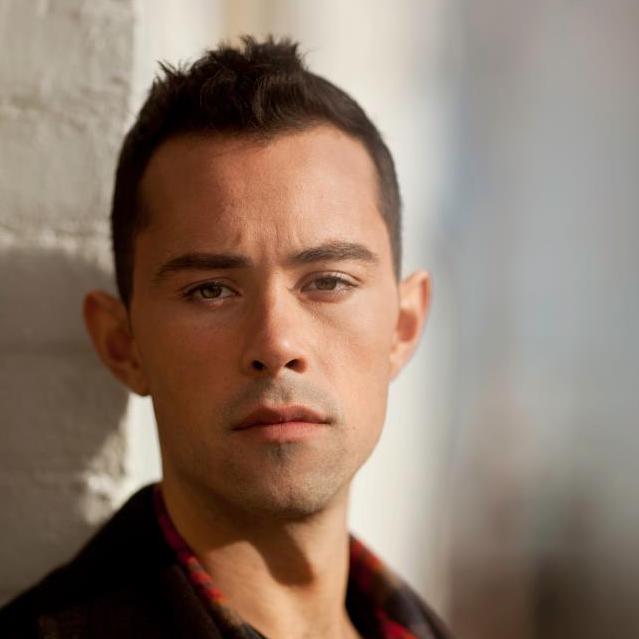 Changing the World One Bite at a Time (SUNDAY AFTERNOON)

Ilan Wright
BIO: Ilan is a Vancouver born, Red Seal Chef having worked in fine dining and catering for over 12 years. He is also a current dietetics student at the University of British Columbia. His has a strong interest in policy, food literacy and food justice.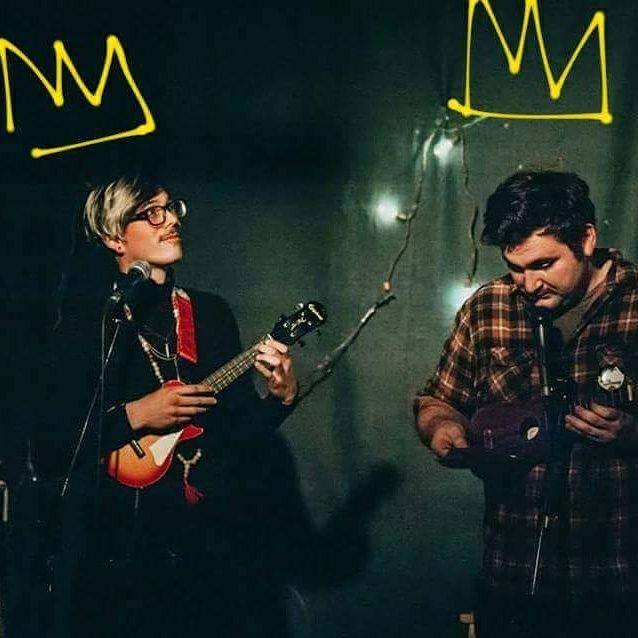 Cats Flippin Birds (SUNDAY AFTERNOON)

Cats Flippin Birds
BIO: We're a comedy duo with bad communication skills to the point we may have both signed up our act. Cats Flippin Birds has been described as "weird", "fucking good" and "who?" by audiences across Vancouver and "why did you take your clothes off?" by one of their parents who tuned in the night they went Facebook live.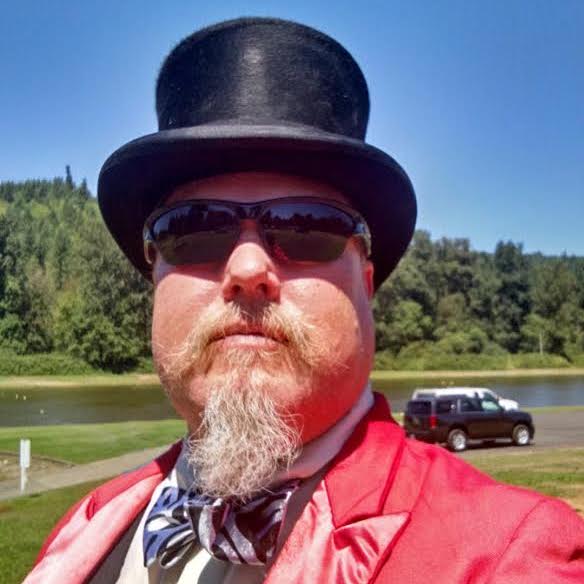 What happens when the pixie dust runs out? A look at aviation safety

Devin Knowles
BIO: Devin is an aerospace engineer with more than 20 years experience designing military, space, and commercial vehicles. His current role involves educating fellow engineers about airplane structures, manufacturing and producibility, and lessons learned. He also works with secondary school teachers and students to inspire the next generation of STEM professionals.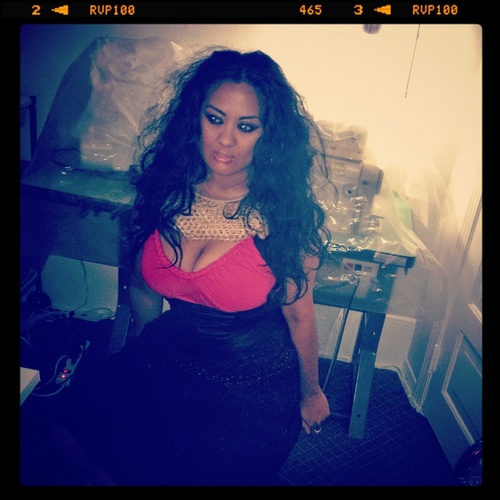 Living Vs Existence…Coming atcha LIVE!

Danielle Reyes
BIO: Since '96 Danielle Reyes aka "MiZThANG" dominated golden era local radio airwaves by freestyle rapping on CFRO 102.7fm Co-op Radio's "Morning Driveby" show hosted by Maximus Clean, & on DJ Flipout & Jay Swing's "The Worldwide Ride" on 96.1FM. She believes in the present now & hopes to spread her message.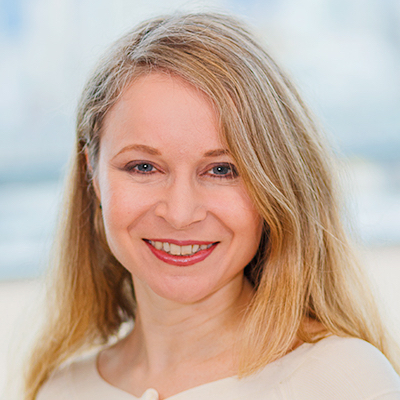 Pi-Makers: Building the Future with DIY Electronics
Carol Harty
BIO: Carol Harty has a PhD in clinical biochemistry and a bottomless sense of wonder. A lifelong science geek, she is here to spread the word about a bold new set of tools to get people off their glossy iDevices and into creative action. She will give an overview of how small cheap computers such as Raspberry Pi and Arduino are transforming DIY electronics, and the worlds of possibilities that are opening up as more and more people become Makers.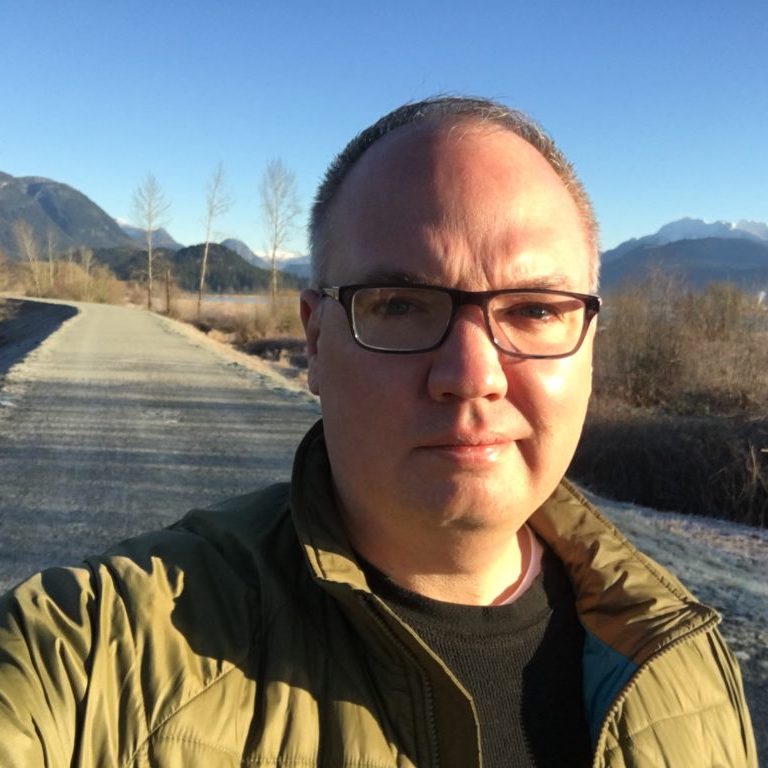 3DCanada: The Story So Far
John Biehler
BIO: John Biehler has been actively sharing his knowledge about 3D Printing technology with people around the world. He's currently working with Douglas Coupland on the 3DCanada project, a multi-year, Canada-wide 3D scanning and printing art project which will be completed in the fall of 2017.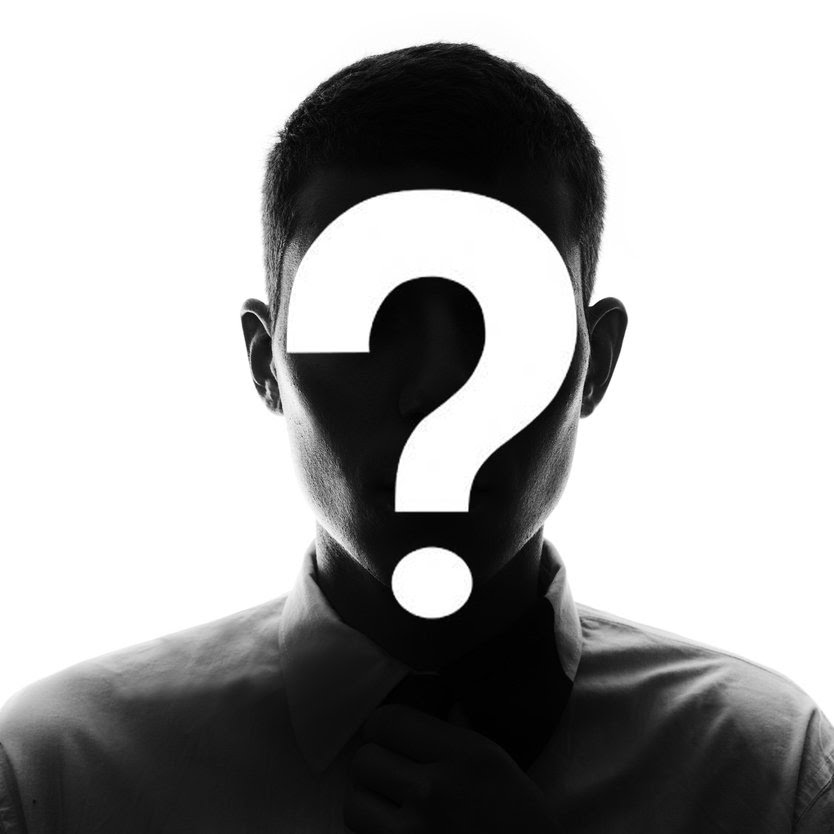 STEM, Not Just for Plants (SATURDAY MORNING)

Wes Wong
BIO: Co-founder of the Open Science Network, I coordinate the outreach efforts of our group. I've been working on find my place and space in the world through bringing STEM (Science, Technology, Engineering and Mathematics) awareness to everyone, young and old. It's important..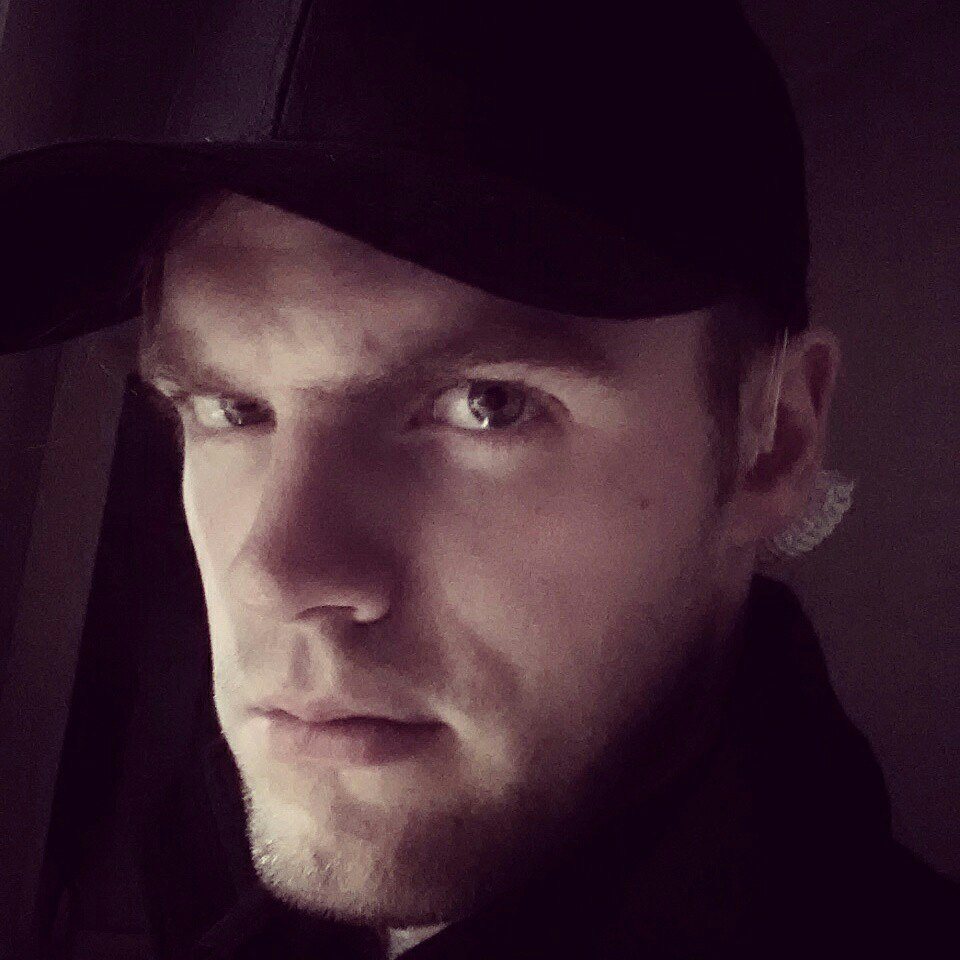 +1,-9

Callum Donald Mathers (SUNDAY AFTERNOON)
BIO: I've had more jobs than I am years old. I've been on world stages musically since age 15. As a service and ops manager, I want people to understand their value, to themselves and others.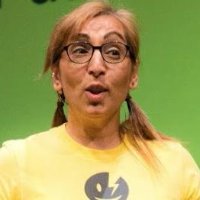 Playshop: Don't worry about AI – We Have Superpowers They Don't!! (SATURDAY AFTERNOON)

Billie Carn
BIO: "Billie is Founder and Crazy Girl of The Crazy Ones.org. that 'helps you set your crazy free.'
Billie is a researcher, a disruptor, an original thinking creative, dot connector, and Huffington Post contributor and generally an all-out kick arse game changer.
She's been described as a 'global expert in people who think differently.' And someone 'who has more energy than a herd of stampeding rhinos and definitely a force for good in the world.'"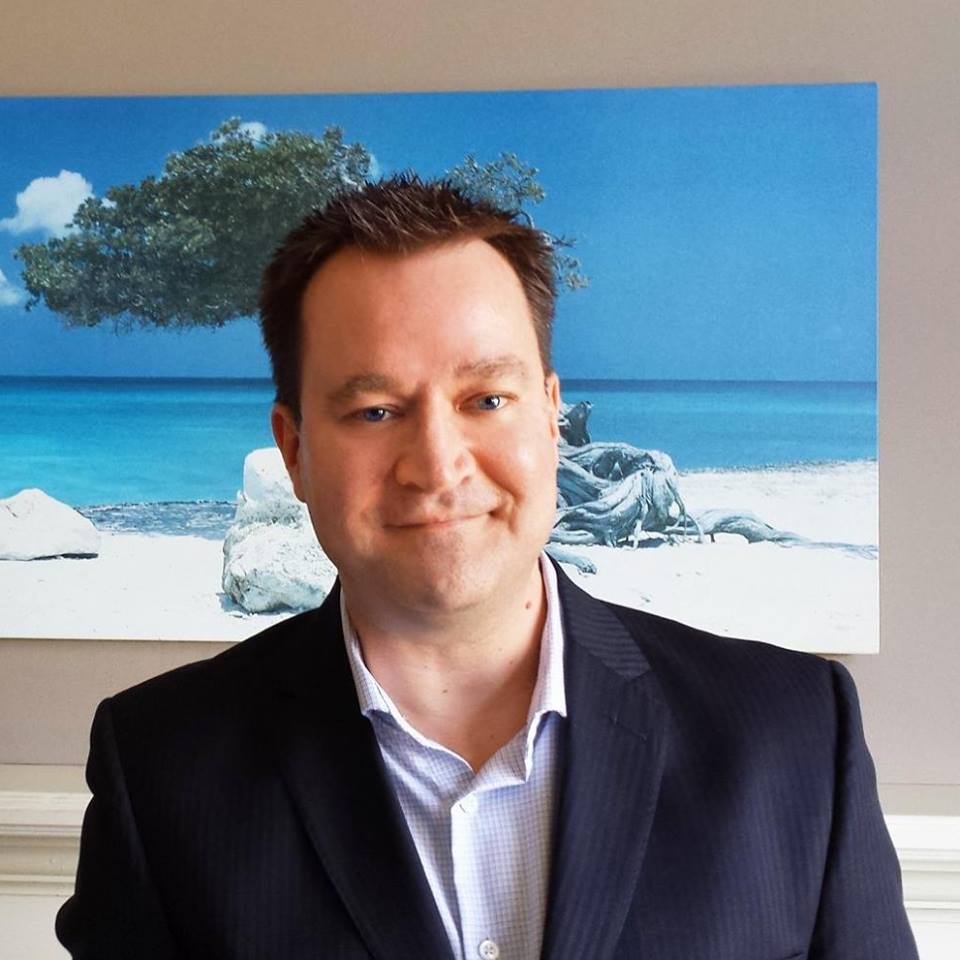 Crushing Your Can'ts (SATURDAY AFTERNOON)

Paul Henczel
BIO: Paul Henczel, is a motivational speaker and Author of "Miracle in a Mill". Paul miraculously survived certain death to achieve what most would say was impossible. His obstacles have not stopped him from reaching his educational and professional goals, because he believes opportunities create stories and stories create opportunities.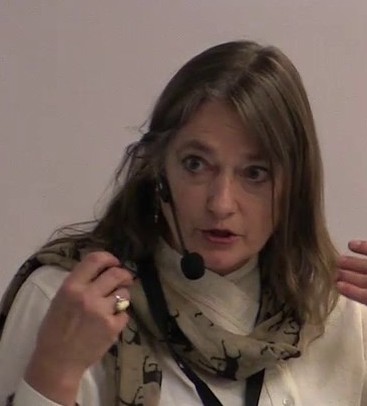 Evolving Personal Consciousness in Complexity (SUNDAY AFTERNOON)

Dawna Jones
BIO: Dawna works with progressive companies to release blocked human potential by merging personal awareness with decision-making. She blogs for Great Workplace Cultures in the Huffington Post, hosts the Insight to Action podcast for business innovators and is a contributor to system scientist Ervin Laszlo's book The Intelligence of the Cosmos.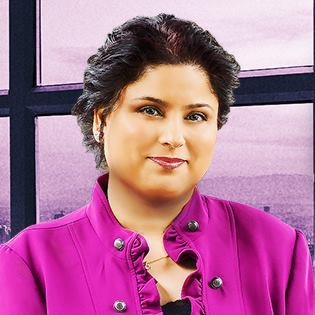 Permission to be You (SATURDAY MORNING)

Jivi Saran-Cheema
BIO: Keynote Speaker, Author and Consultant, Jivi teaches people how to remove the pseudo costume and come back to their authentic soul script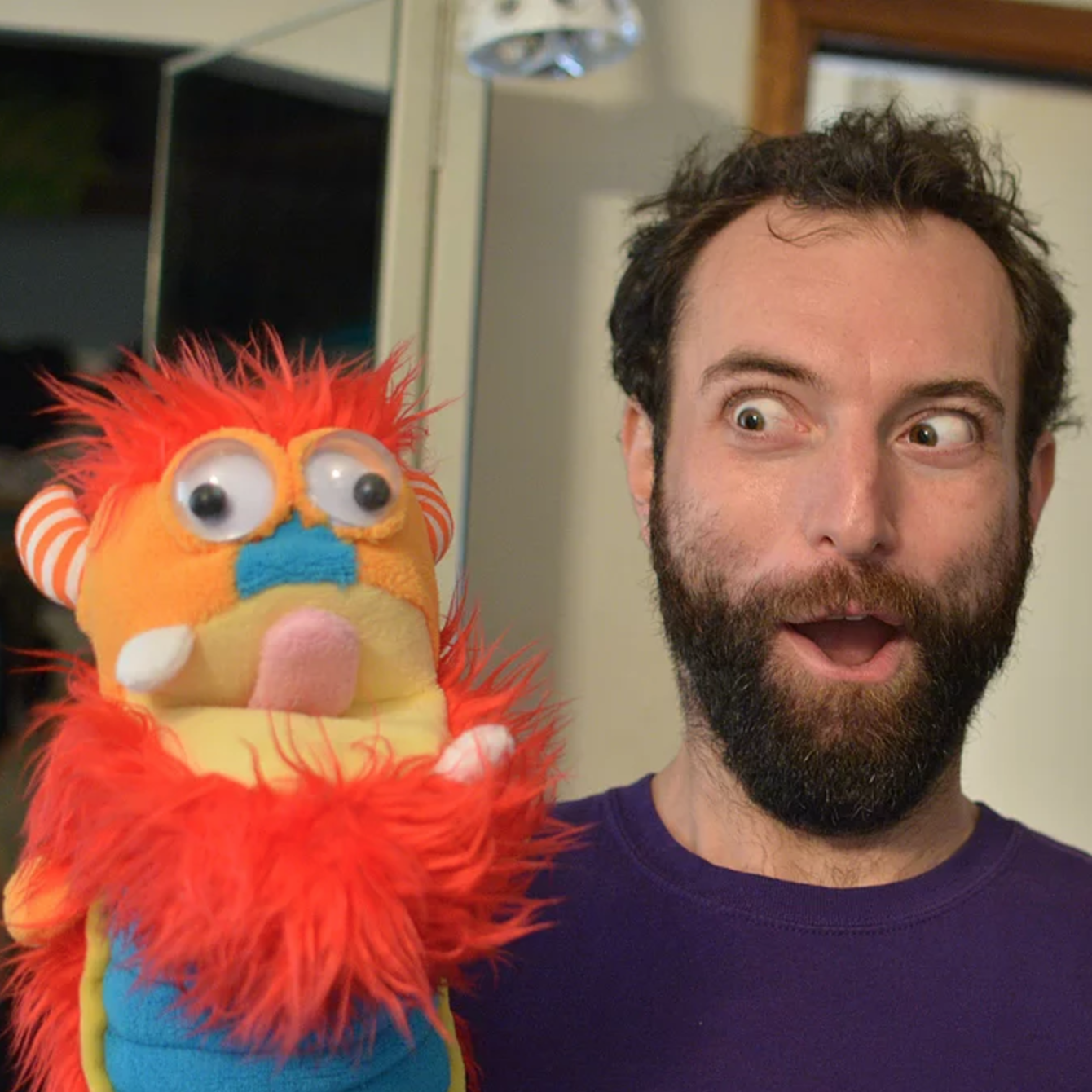 What I Learned from a Sock Puppet (SUNDAY AFTERNOON)

Mike Funergy
BIO: Mike Funergy studies Expressive Arts Therapy and is an advocate of all things fun. He enjoys experimenting in public space with various forms of expressive arts to find interesting ways to engage people, from co-created art projects to using sock puppets to get strangers smiling and laughing together.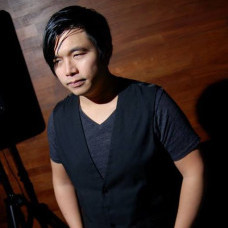 Create a Show You Want to Go (SUNDAY AFTERNOON)

Eddie Lam
BIO: A recent Whammy Award winner, Eddie Lam is a multi-instrumentalist from Vancouver who demonstrates his passion for music through playing on stage and connecting with the audience. His current projects are Rockaoke Live, (a live band karaoke experience) and Cry of Silence, a local all-Asian rock band.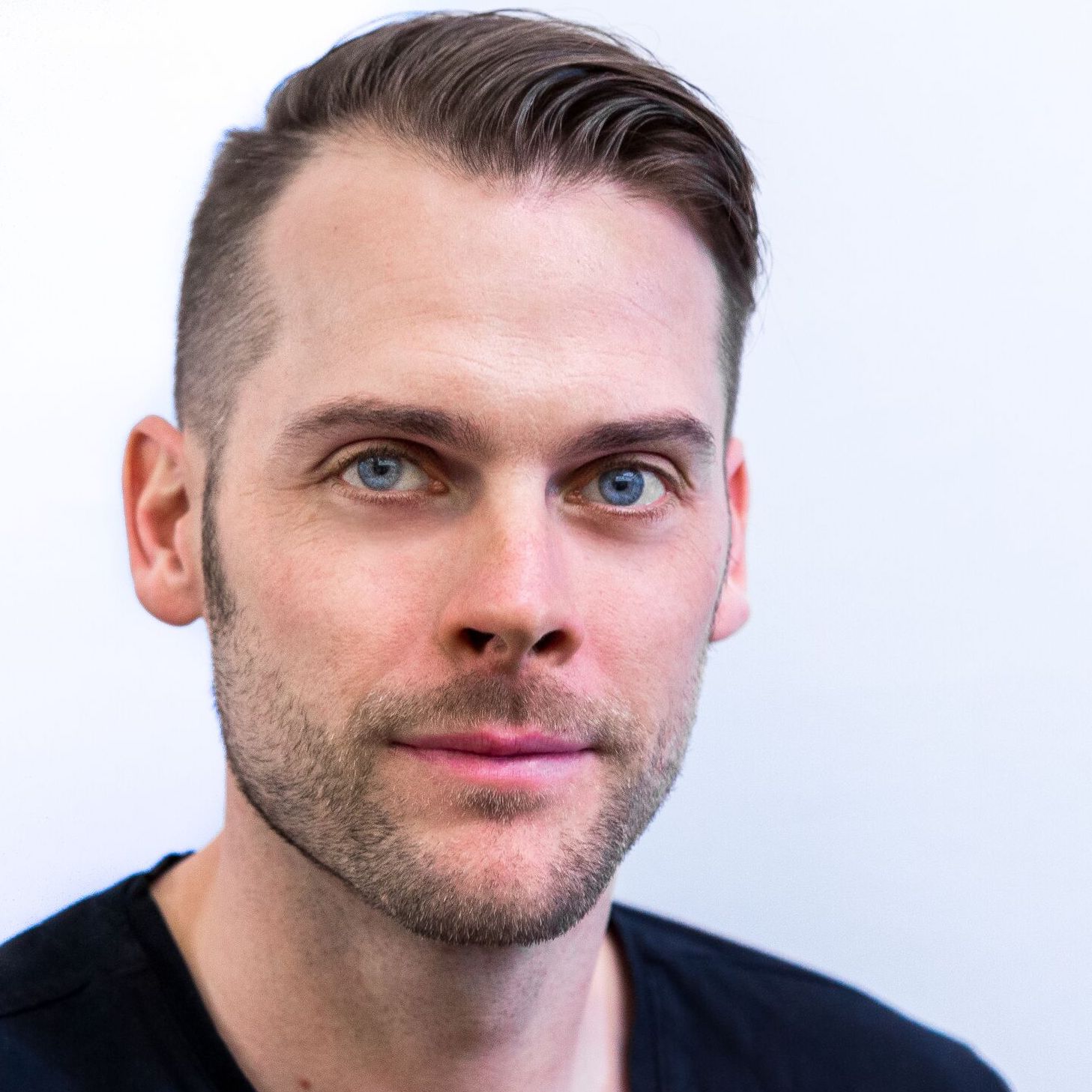 How My Dream Came True

Tim JP Collins
BIO: Tim JP Collins helps people overcome Anxiety & Stress to consider what is possible in their lives. Tim's approach isn't just about coping, it's about moving past Anxiety and fear to live the life you were destined for.
Tim believes that the more out of alignment we are in our lives, the more Anxiety & Stress will show up.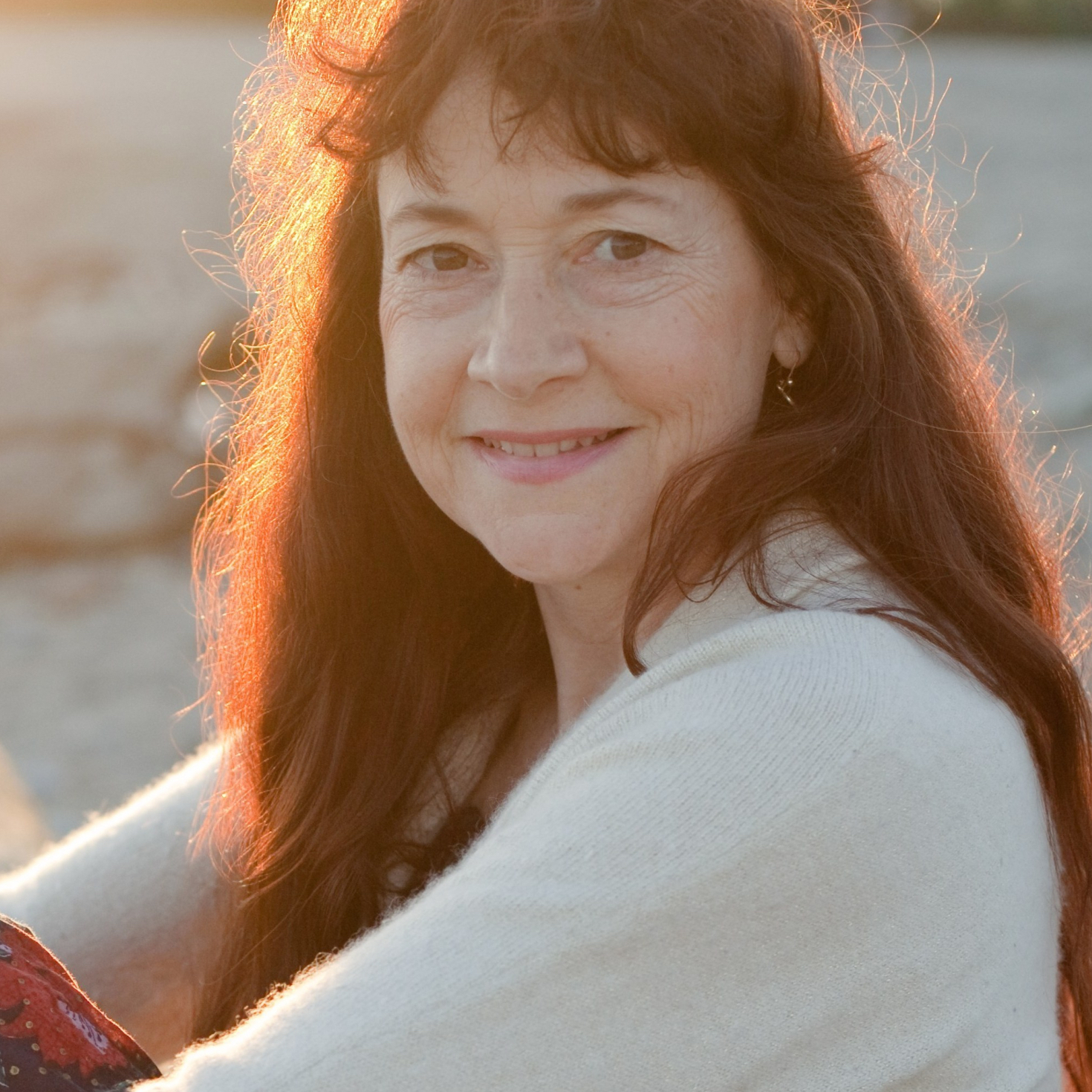 A Mind-Full of Pause Moments (SUNDAY AFTERNOON)

Linzi Martin
BIO: Linzi is an international speaker, teacher and traveler. Originator of the Pause Moment. She published and edited one of the UKs first regional eco and holistic health magazines. Linzi believes we deserve a life-work balance, having a lifestyle of health and sustainability and mindful awareness. She's a seeker, a multipotentalite, seeing creativity and wonder in many things. Linzi has an extensive background in feng shui, chi kung, meditation, space and clutter clearing, therapeutic health & eco-sustainable resourceful living. She says "experiencing the journey through breast cancer was one of the best things to have happened to me". Linzi is an holistic Lifestyle Management Personal Assistant Organizer. Premier clients include a member of the British government and one of the Virgin Companies.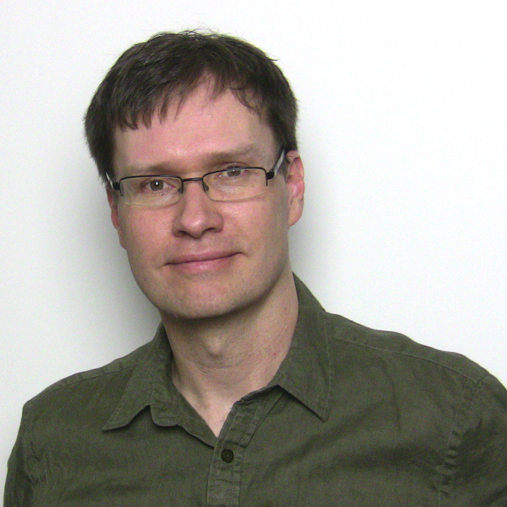 The Age of Fulfillment

Glen Brauer
BIO: Glen Brauer is passionate about connecting people in meaningful ways. Although trained as a software developer, Glen has spent the last five years coordinating meaningful discussions in over 25 cities with The Meaningful Discussions Project. Glen is also the founder and coordinator of Calopia; the cause shopping network.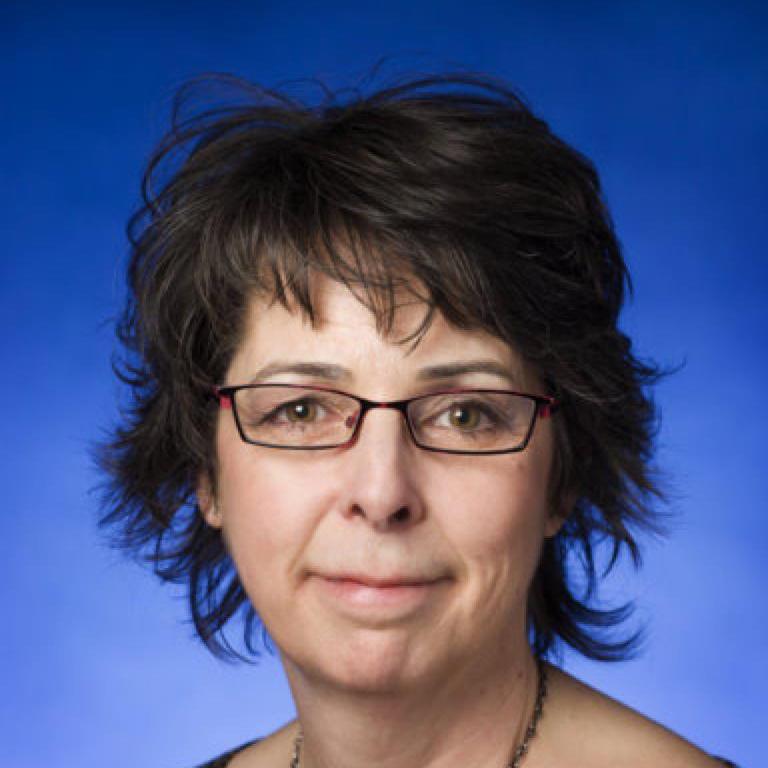 "What's next" (SATURDAY MORNING)

Beth Campbell
BIO: Caught up in the routine of everyday life, we forget who we are and what we truly need. Passionate about helping others to find the path to joy and happiness, Beth inspires clients to connect with themselves; which allows them to create a rich full happy life..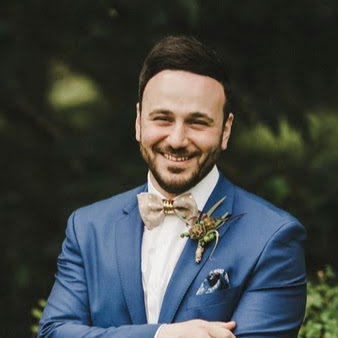 So You Want To Be A Founder

Nabi Awada
BIO: Nabi Awada is a co-founder of Promo, a services marketplace aiming to save customers time and build lasting relationships for service providers. Previously, Nabi worked as a mobile platform manager for a tech SAAS startup and was a founder of a funding service that connected VCs with startups in the GAN network.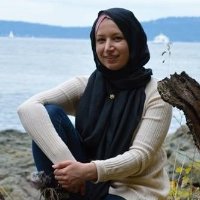 UBC Sailbot: Daring the Oceans (SUNDAY MORNING)

Serena Ramley
BIO: "Serena leads UBC Sailbot, an engineering team at the University of British Columbia that designs and builds fully autonomous sailboats. After surpassing the U.S. Naval Academy team with the farthest Atlantic sailbot voyage in 2016, the team is now working on a next-generation vessel for the Vic-Maui Yacht Race."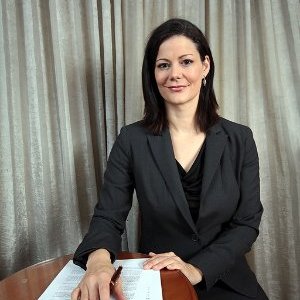 How To Find Or Be A Great Cuddle

Marylen Reid
BIO: I'm the founder of the first cuddling business in Canada. I also founded the Canadian Association of Professional Cuddlers. Finally, I'm a professional cuddler and a lawyer in family law and immigration.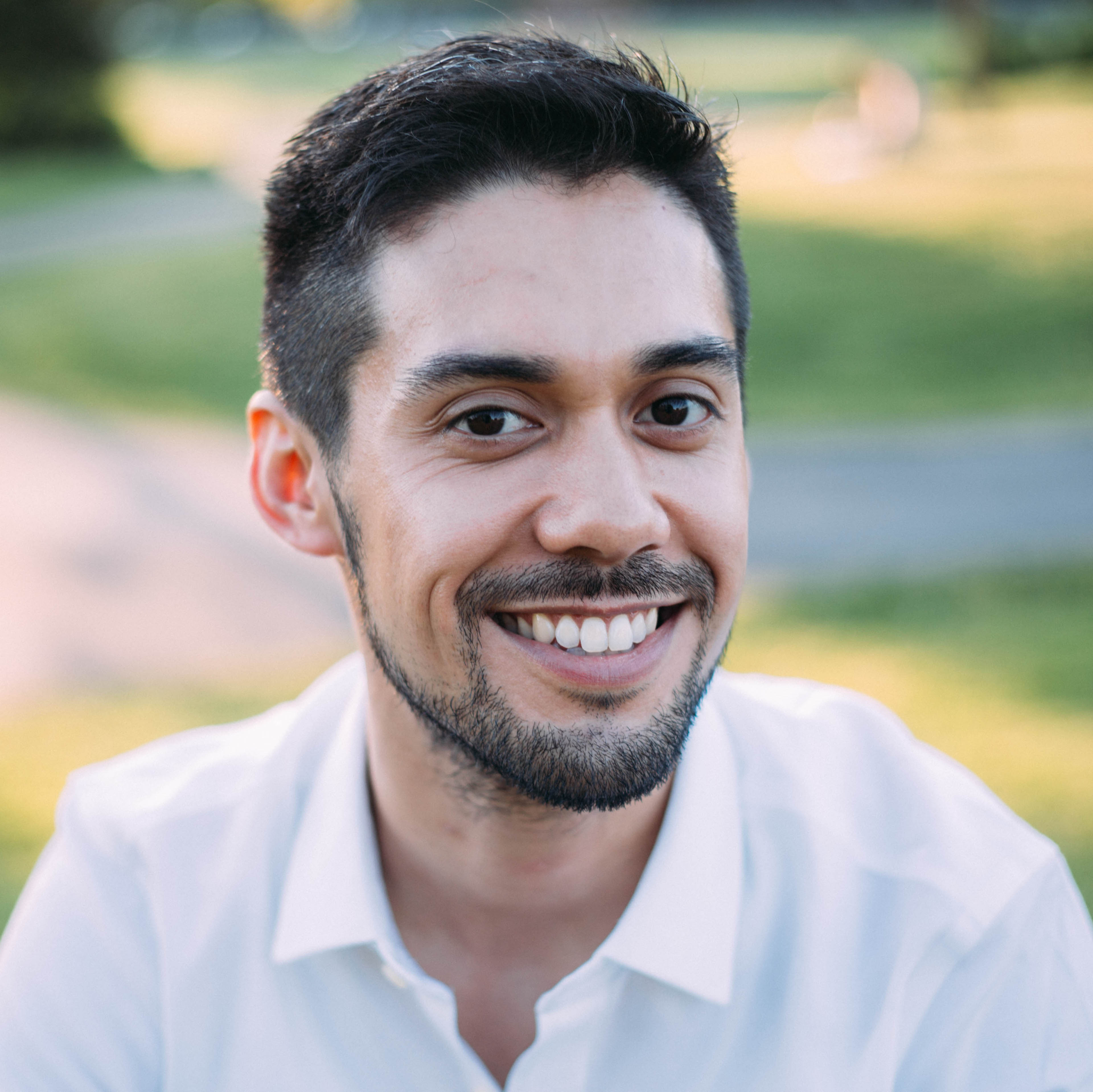 Host of BIL Vancouver 2017
Nigel Mojica
BIO: Nigel Mojica is an event host, program facilitator, and hip-hop artist based in Vancouver, BC. For over a decade, Nigel has worked with at-risk segments of the population on initiatives promoting wellbeing, community engagement, economic participation and health. He is a lover of stories, a student of psychology, and a strong believer in meeting people where they are.
– BIL is a participant driven event where you are encouraged to explore the space and engage with whatever you come across. Not feeling engaged? Time to move on, we have a lot to choose from!  
-We would like to make this event as green as possible so bring your own water bottles, travel coffee cups and reusable utensils.
-BYOC – There is limited seating at this venue so Bring Your Own Seat ( Cushion, Chair or Comfy thing.)
-There is very limited pay parking in the neighborhood so we highly recommend car-pooling or public transit. We will have a free bike valet service.
-There will be yoga at Pancakes and Jam on Sunday morning! BYOYM (The Yoga Mat can also be your BYOC)
-All scheduled talks are estimated times only.  To avoid missing a talk, early arrival is highly recommended.
-We want to make the content of this event available to those unable to join us so we encourage attendees to photograph, tweet and video their experience and tag us at #BILVancouver
-Have something to share? We have a full menu of discussion based activities. Try our Speed "Data-ing," Long Table Discussions, Tea with Tee, and more!
Nearby Amenities:
The entire neighborhood has too many eateries to name.For the famished: the Big Rock Urban Eatery and Solleys Bagels are a stone's throw away.    Just 3 blocks up the hill, Broadway has numerous eateries such as Chronic Taco, Sushi, Fat Burger.  West on Cambie you can find Menchi's Starbucks, Whole Foods